The FWD Experience is a new shoe from Altra which demonstrates a broadening of the Altra story. The similarities follow the Altra mantra established more than a decade ago – footshaped upper, varying cushion, traditional outersole. The FWD features the expected Altra footshaped design, allowing for uncramped toe-splay, but the FWD Experience is the first of the Altra shoes to feature a drop, a minimal 4 millimeters. That measurement is difficult to display by holding thumb and forefinger, ala micrometer, and it has been the low drop standard for a number of brands. The FWD Experience is well cushioned, thanks to its 32/28 stack heights, stable base, and foamed Strobel board and polyurethane insole. The outersole is also pared back to save weight without sacrificing much in the durability department. Broadening options for runners is a good thing, and another choice on the shoe wall means that more runners can find their new favorite shoe.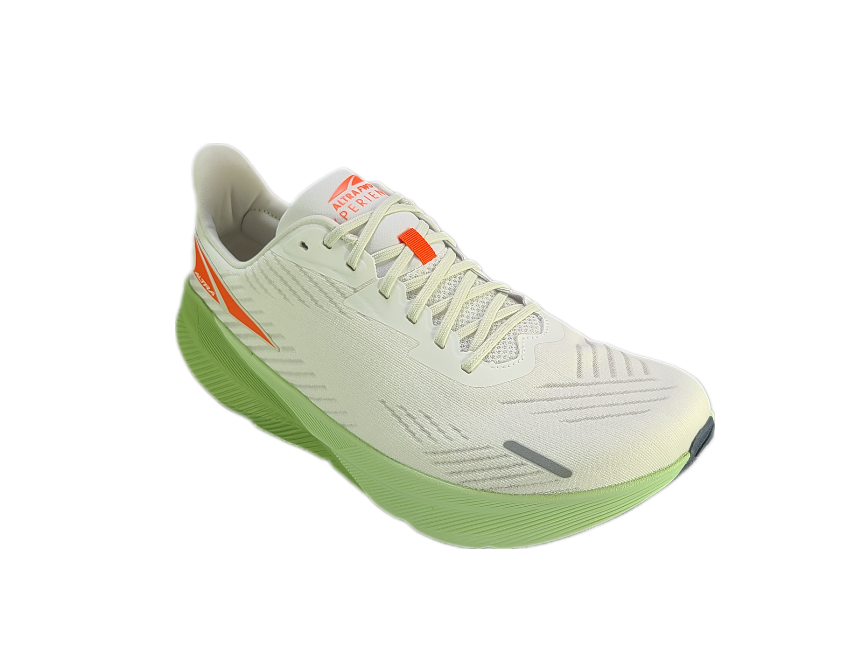 Testers: "Altra fit with a more accommodating drop is a win for runners. Plush ride, great fit, looks good, decent price. That about does it."
New Shoe
Price: $140
Sizes: 7-13,14,15 Men, 5.5-12 Women
Weight: 9.2 oz. Men's size 12, 7.0 oz. Women's size 8.
Shape: Semi-curved
Construction: Strobel slip lasted
Recommended for: For high to low arched feet with neutral biomechanics, to mild overpronation.