ASICS makes a variety of racing shoes, and their focus on Cross Country concentrates on performance and the rules. Every state except California allows high schoolers to run in spiked shoes, but because California has more runners than any other individual state, and does not allow spikes for Cross Country, the shoemakers have similar spiked and spikeless versions (hence the 1550 and the Attack). The 1550/Attack has been dramatically altered for 2003. The CM-EVA midsole is still very low profile for performance, but the second density post has been removed, deemed unnecessary so close to the ground. The upper, however, has been enhanced with a thermoplastic cage for support. The traction of the outersole remains unchanged, affording excellent performance for competition.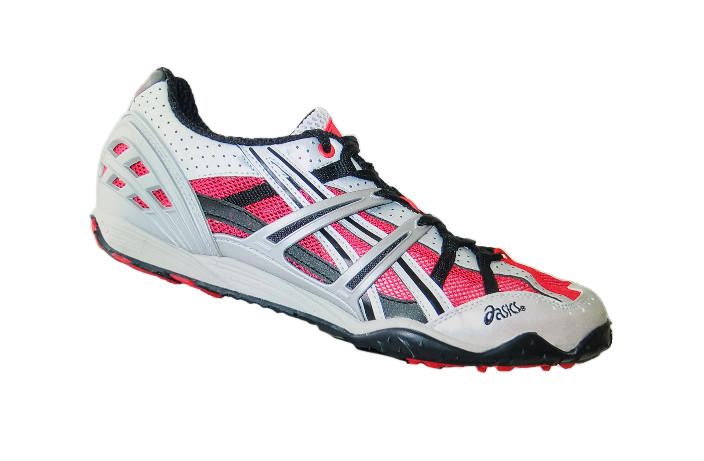 Price:$70 spike/$65 spikeless
Weight: 7.5 oz spike/7.2 oz. spikeless
Fit: snug heel, close fitting toe box.