The Cascade Mountain range of the Pacific Northwest, part of the ring of fire, is volcanic and craggy. This nature inspired a trail running shoe at the turn of the century, the Brooks Cascadia. Number 17 continues the role of equipment to manage the rigors of trail running. Featuring an upper of mesh with welded overlays, a bit more effective at repelling slop than rock kicking, though protective enough for many trails (the GTX version is great with wet conditions). The midsole is a measured 33/24mm with an 9mm drop, not too steep, but good to know. The outersole is a toothy tread, that grips well, managing a variety of trails, even stretches of the paved variety, ensuring their running shoe versatility. The bottom line is, if the Cascadia has worked well for you, the fit and function of round 17 won't disappoint.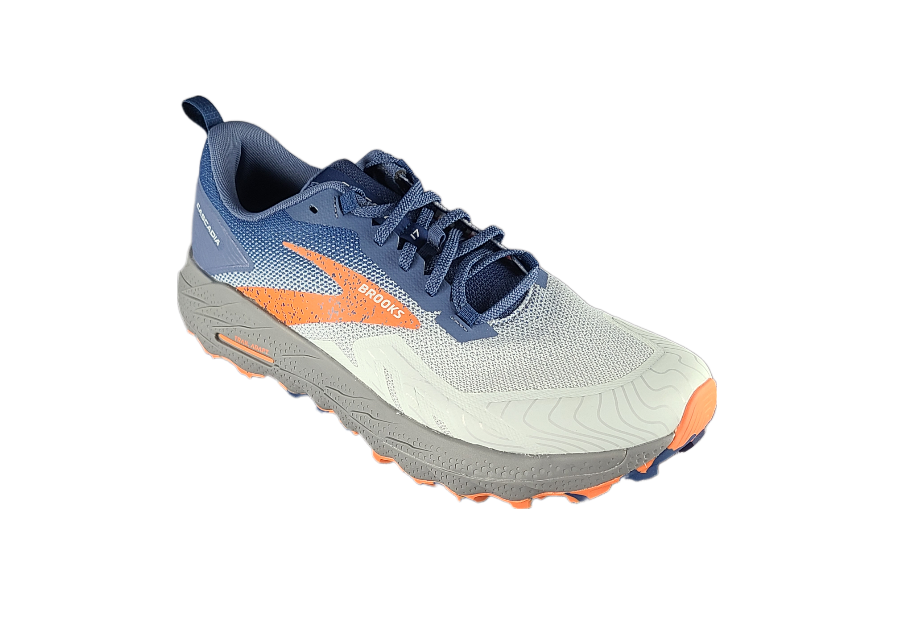 Testers: "Durable, functional, great grip. The Cascadia has been very reliable for me."
Updates the Cascadia 16
Price: $140
Sizes: 7-12,13,14 Men, 4.4-11 Women
Weight: 11.5 oz. Men's size 12, 9.7 oz. Women's size 8.
Shape: Semi-curved
Construction: Strobel lasted; EVA Strobel board
Recommended for: For high to low arched feet with neutral biomechanics, to mild overpronation.