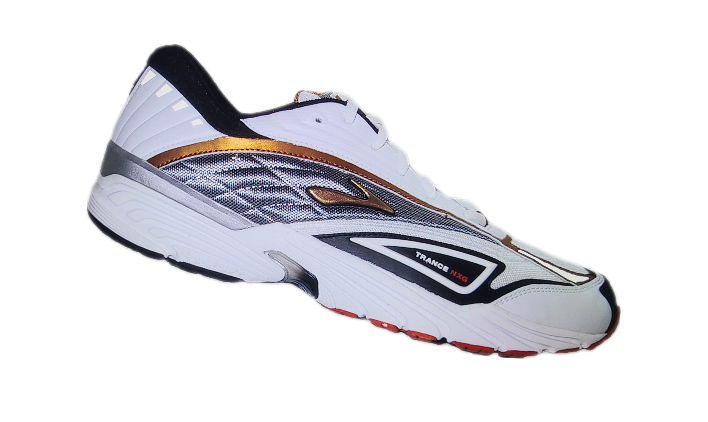 The Trance enters its third iteration with the NXG (next generation). The goal with the Trance has always been to stabilize and cushion overpronating feet. The materials and design of the Trance NXG ensure that the ride is smooth and stable. Brooks' midsole foam is consistent, effective, and durable. The fit has been enhanced for medium or low arched feet which often tend to overpronate and need some guidance, here done effectively and unobtrusively. The price is still in the premium range, but so is the Trance NXG.
Testers: Very stable, fit great, worked just as I'd hoped. Great shoe!
Sizes: Men's 7-13,14,15; Women's 5-12
Weight: Men 11.9 oz. (size 9); Women 10.7 oz. (size 7)
Upper: mesh/synthetic overlays, reflective highlights
Midsole: CM-EVA, Hydroflow ST-XL, Forefoot Hydroflow
Shank: DRB Accel
Outersole: HPR heel, blown rubber forefoot
Innersole: PU, Hydropolymer heel
Shape: semi-curved
Construction: Strobel slip last, Substance 257 Strobel board
Reccomended for: high to low arched feet with neutral biomechanics to moderate overpronation.