Craft has a loyal following whose expectations are almost as high as those of the brand's team members. The Nordlite Speed is Craft's new racing comp, a shoe designed for speed in the long run. The design features a minimalist approach, merged with long distance durability. The upper is a flyweight mesh, shored with nearly paper-thin, fused internal supports. A gauze-like tongue and a supportive lace throat provide the upper's effective lock down, and a minimal internal heel bumper beneath the ankle holds the shoe in place, with surprising comfort. The midsole is Cr supercritical foam, equipped with a carbon fiber plate, for a snappy and rolling ride. The outersole is a thin carbon rubber, perforated in the forefoot to improve the grip while lightening the weight, solid rubber in the heel, decoupled to smooth the transition from heel to toe. Like other shoes of a similar profile, the oversized sole dimension adds to the bounciness of the ride, and the responsiveness of Craft's formulation is dialed in to add performance.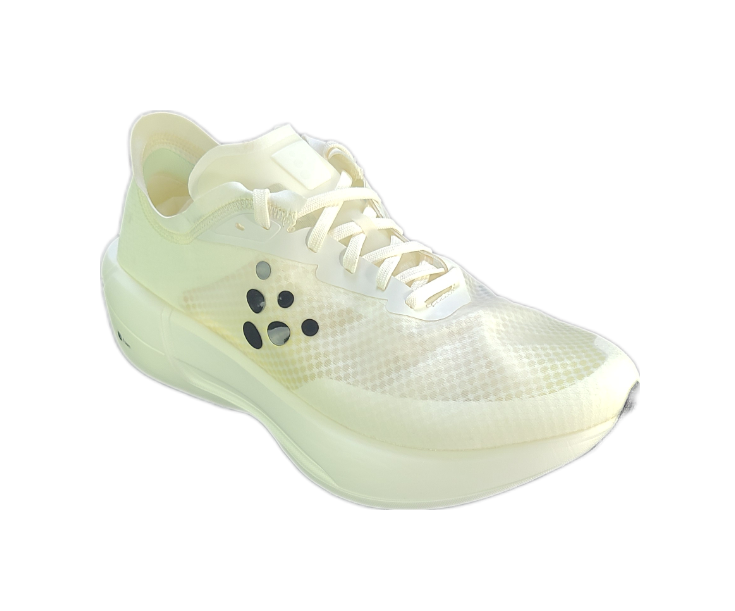 Testers: "Great, light feel with plenty of protection. Fast feel with a great ride."
New Shoe
Price: $219.99
Sizes: 8-13 Men, 6-10 Women
Weight: 10.4 oz. Men's size 12, 6.8 oz. Women's size 8.
Shape: Semi-curved
Construction: Strobel perimeter lasted, sheetcut Ortholite insole
Recommended for: For high to low arched feet with neutral biomechanics, to very mild overpronation. Designed for high performance efforts.