The Pure Trail is a new shoe to the Craft Trail lineup, with top features and an adaptable design. The upper is a thin, closed mesh, neon colored to keep track of your feet while shedding mud in sloppy conditions. The midsole is Cr Foam, Craft's supercritical formulation, which cushions road and trail with equal aplomb. The medial sidewall is slightly convex to resist inversion and improve stability. The forefoot rock plate provides protection from jaggy trail conditions, while adding a little snappy rebound to the ride. The toothy outersole has a versatile lug pattern, managing a variety of surfaces without missing a beat. If the Craft shoes are new to you, know that the design and execution of their products is accurately summed up in the name.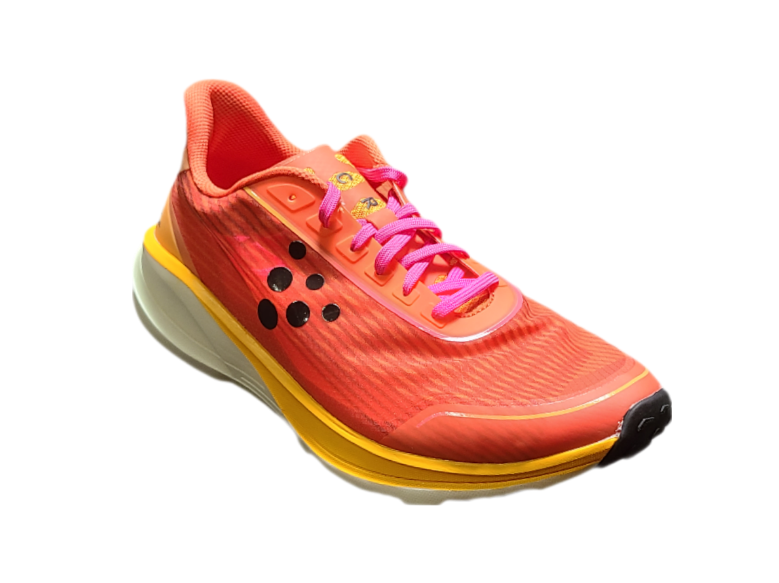 Testers: "Light, tough upper. Protective and grippy tread. Just what I need in a trail shoe."
New Shoe
Price: $169.99
Sizes: 8-13 Men, 6-10 Women
Weight: 11.5 oz. Men's size 12, 8.2 oz. Women's size 8.
Shape: Semi-curved
Construction: Strobel slip lasted
Recommended for: For high to low arched feet with neutral biomechanics to mild overpronation.