Running shoe craftsmanship is a Diadora tradition, extending from the Italian reputation for excellence. The Equipe Atomo is a new shoe, which was missing in the Diadora running lineup, and has elevated their line with its introduction. The upper is a quality synthetic textile that breathes well, is soft to the touch, and holds the foot securely, not to mention it looks outstanding in all colorways. The midsole is Deodora's DD Anima foam, which cushions very well, is durable, and rolls effortlessly. The carbon rubber on the outersole is spare, shaving weight, but manages its dual task of traction and durability effectively and efficiently. The addition of an oversized running shoe from Diadora points to continued performance and a serious focus on running for the brand.
Testers: Super quality! Great cushioning, finish, and comfort. The miles were easy in this shoe.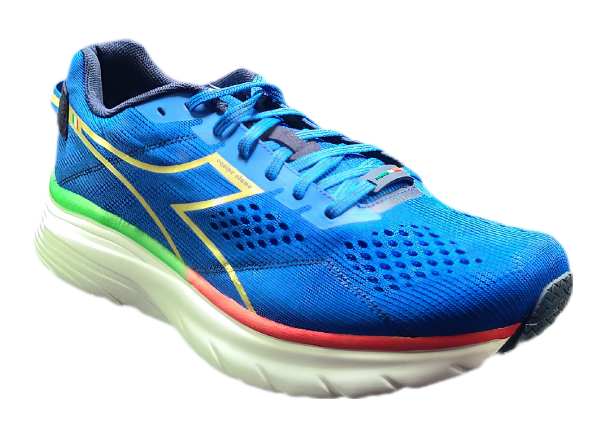 Price: $195
Sizes: Men 8.5-13; Women 6-11
Weight: Men 290g size 42, Women
Shape: semi-curved
Construction: Strobel slip-lasted, PU Strobel board
Geometry: Full Contact, 4mm drop.