Diadora has consistently produced shoe updates with gradual improvements from season to season. The differences between last year's Mythos 280 and this model are too subtle to even mention, which is a good thing if it was a personal favorite of yours. The significant difference is that the shoe is no longer offered in a men's size 4. You ask why? Because they now offer a shoe built on a women's last so it is no longer necessary to build a men's shoe in the extreme smaller sizes. It is very good news if you are a women with an efficient gait, because the Mythos 280 offers a well cushioned ride in a lightweight package.
Testers: A well made shoe with a light snappy feel. Plenty of cushion and comfort.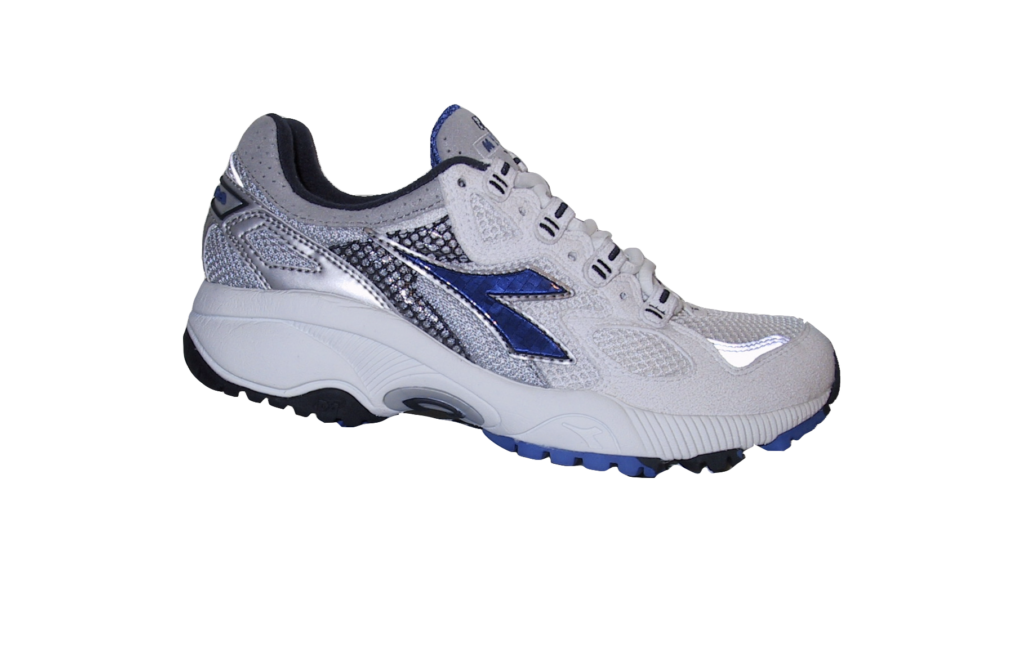 Updates the Mythos 280
Price: $80
Sizes: Men 7-13,14; Women 5-10
Weight: Men 10.2 oz. (size 9); Women 8.8 oz. (size 7)
Upper: Mesh/synthetic overlays, reflective accents
Midsole: CM-EVA, Double Action 2
Shank: CCB
Outersole: Blown rubber forefoot, DuraTech 5000 heel.
Shape: Semi-curved.
Construction: Strobel slip last.
Strengths: Light and flexible.
Weaknesses: No significant weaknesses for recommended users.
Recommended for: High to low arched feet with neutral biomechanics.