Nike introduced a new shoe…in 1983. A companywide contest was held to name the shoe, and after hundreds of submissions, Pegasus was chosen. The Pegasus 40 represents a lengthy legacy, spanning four decades. The upper features a computer generated woven mesh, textured to enhance moisture management, while maintaining the familiar profile of recent releases. The midsole of Nike Air is a standby for millions of runners, and the Pegasus was one of the first shoes to receive the technology, after the Tailwind introduced the breakthrough to the Nike line. The outersole is waffled, an iconic homage to tinkerer and cofounder Bill Bowerman's curiosity and problem solving. While many shoes have entered the running ecosystem after the debut of the Pegasus, number 40 continues to go toe to toe with its challengers. Comfortable, versatile, durable; feel free to stack on the miles.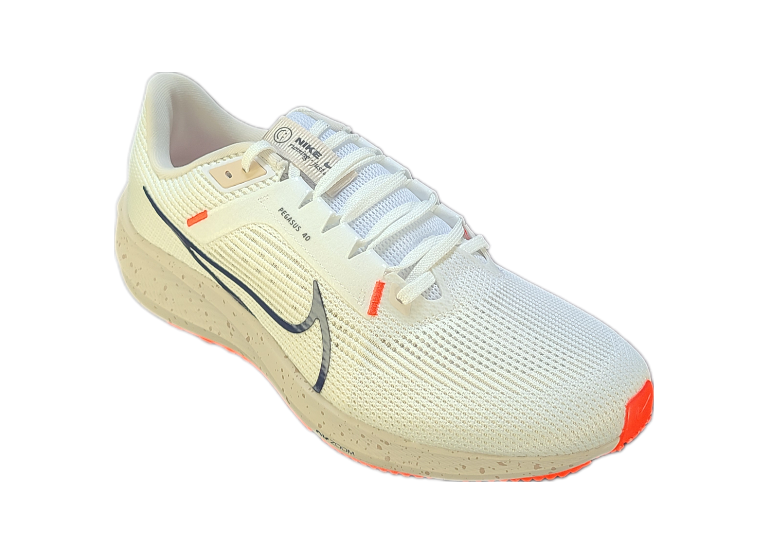 Testers: "I can't even tell you how many pairs of Pegasus I've owned. I can tell you that they still provide a consistent, cushioned ride, fit me well, and it won't be the last pair I own.
Updates the Pegasus 39
Price: $130
Sizes: 6-15 Men, 5-12 Women
Weight: 10.6 Men's size 11, 8.9 Women's size 8.
Shape: Semi-curved, snug heel
Construction: Strobel slip lasted, EVA Strobel board.
Recommended for: For high to low arched feet with Neutral biomechanics.