The Guide has been one of Saucony's hidden gems; a guidance shoe which works as well for the neutral foot as those with a need for some stability. Round 16 features the expected forefoot roominess and secure heel, with stabilizing features like the medial TPU device – gently aligning medial wobble without fighting the foot. The PWRRUN foam is both durable and responsive, a good combination for a daily trainer, especially in today's economy. The outersole is an effective chevron shaped tread, with rubber pared back where possible to save weight, toughened foam over the remainder, efficiently molded for additional traction. The upper is a ventilated polyester, with welded overlays offering support as well as reflectivity, and a bi-layer design gives the midfoot extra support, thanks to medial and lateral strapping which extends from the lacing to the arch. The attention to detail and well thought design continue to stand the Guide franchise in excellent stead, and many miles of running performance for devotees of the line.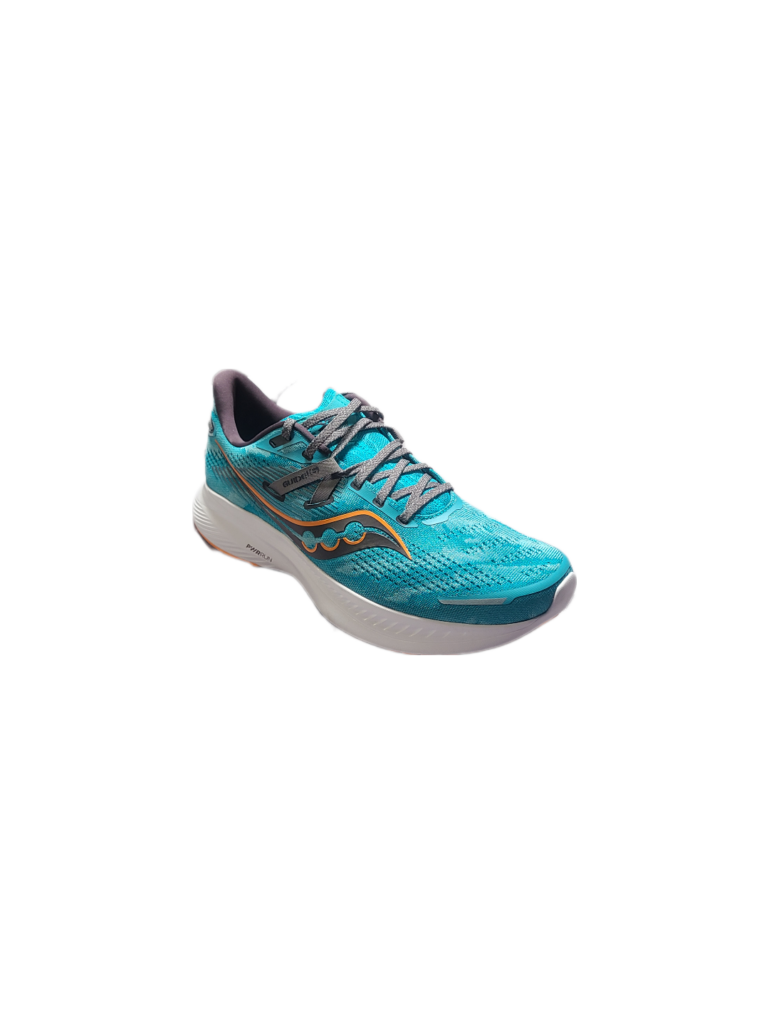 Testers: "Fifteen versions of Guides have done well by me. Plenty of cushioning, enough stability to tame my wobble, and great fit. They have been a reliable go to for many miles."
Price: $140
Sizes: 7-13,14 Men, 5.5-12 Women
Weight: 11.5 oz. Men's size 12, 7.9 oz. Women's size 8.
Shape: Semi-curved, snug heel
Construction: Strobel perimeter lasted.
Recommended for: For high to low arched feet with Neutral biomechanics, to mild overpronation.