Timberland is another of the outdoor companies wading into the trail running category with a serious intent. Their foray into trail running is particularly well suited to rugged trails above the Timberline, as they are introducing a trio of trail shoes by the end of the year. The Pathseeker offers several unique features, with a different spin on some others. The construction is different in utilizing a plastic orthotic plate in the heel to disperse shock and stabilize the foot, while using a Strobel stitched forefoot for flexibility. Performance was exceptional with traction making the shoe a pleasure to run in. Available in waterproof Gore-Tex, or merely armor plated mesh and synthetic leather. While a bit heavy for a running shoe it has reasonable flexibility and the stability of a boot, allowing it to handle the really tough trails, so if your running habit is to seek "paths" that are off the beaten variety, give Timberland a serious look.
Testers: "Sturdiness of a boot with the flexibility of runner. Plenty of traction and durability. Better than I expected."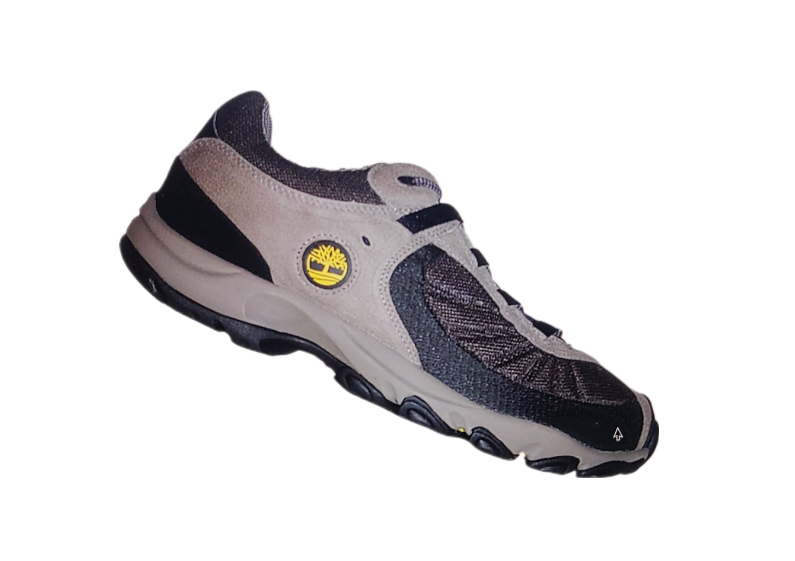 Features: Mesh/synthetic leather mid-height upper, Ghilly lacing, waterproof Gore-Tex lining, and rubber toe bumper. Two density CM-EVA midsole with nylon shank. Aggressive studded carbon rubber outersole. Last shape: semi-curved. Recommended for: High to low arched feet with neutral biomechanics to mild overpronation.